Firewood
See price list | Checkout wood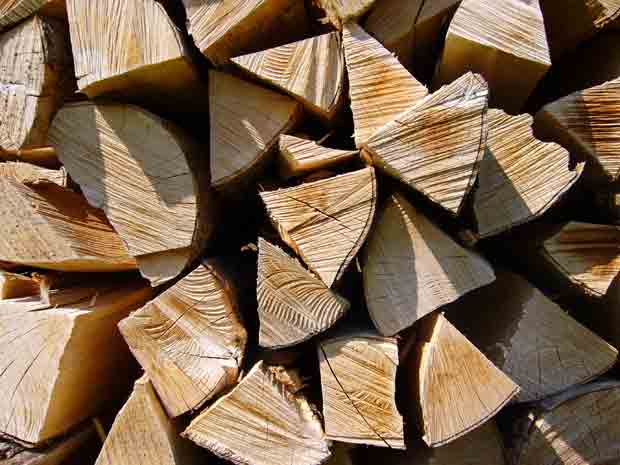 We have been dealing in firewood since 1998, sourced from swiss (Geneva and Vaud) and european forests. The wood is dried in the open air for at least two years while at the same time being protected from the elements. Subject to availability, we can supply a variety of types of wood to enable you to get the best from your fire.We are open and effect deliveries from Monday to Saturday. Our delivery vehicle allows us to deposit the wood at the far end of your garage as well as in underground car parks offering a minimum of 2 metres' height. It is also possible to take delivery at the farm in bag or in 1/2 stere.
Beech is the most commonly used firewood in Switzerland. Calorific value 100.
Oak will give you a fire that burns slightly more slowly. Calorific value 97.
Birch gives off a bright flame and a pleasant smell. Calorific value 82.
Hornbeam produces beautiful embers as well as a lot of heat. Calorific value 110.
Acacia is a slightly less popular hardwood, hence its lower price. Calorific value 97.

Type of wood (2 years dried wood)
Cut (cm)
Conditionnement
Unit price
Beech or
Oak
from:Switzerland
100
Stere in bulk
Frs
170.-
50
Stere in bulk
Frs
190.-
33
Stere in bulk
Frs
200.-
25
Stere in bulk
Frs
210.-
33
Bag 40 l
Frs
15.-
Birch
from:Switzerland
100
Stere in bulk
Frs
190.-
50
Stere in bulk
Frs
210.-
33
Stere in bulk
Frs
220.-
25
Stere in bulk
Frs
230.-
Acacia
from:Switzerland
100
Stere in bulk
Frs
160.-
50
Stere in bulk
Frs
180.-
33
Stere in bulk
Frs
190.-
25
Stere in bulk
Frs
200.-
Wood (hornbeam, beech,oak,asch) depending on arrivals
from:France
100
Stere in bulk
Frs
130.-
50
Stere in bulk
Frs
150.-
33
Stere in bulk
Frs
160.-
25
Stere in bulk
Frs
170.-
Fire starter
Bag 1 kg
Frs
8.-
In bulk starting from 5 kg by kg
Frs
6.-
Bag of small wood 30 l
Frs
15.-
Delivery (1-3 stere)
Collex
Frs
30.-
Genthod,Bellevue,Versoix,Chambésy
Frs
50.-
Gd-Saconnex,Céligny,Terre Sainte
Frs
50.-
Rive droite,Arve/Rhône,Nyon

Arve/Lac Vaud after Gland
Frs
Frs
70.-
90.-
Storage,

no steps!

Frs
60.- /h
Discount price
One year dried wood
Frs
- 15.-/stere
Green wood
Frs
- 30.-/stere